RE: Netflix with Opera browser
Hi @clalbo.
Please try this steps
1°
First of all Check if your Opera Browser is in the latest version. opera://update/
After That,
Enter in opera://settings/content/protectedContent
enable all
(if already enabled, disable, and close opera > Open Opera, Enable this options and restart opera again and try it.)
Close and open opera browser again and try to open netflix site.
---
2° try if 1° step not works, try this
Go to opera://settings/content/all
Search for netflix and click on this 3 dots.
and then click in redefine.
close opera and open it again and try open netflix site
---
3° option .. if 1° and 2° not work..
Try to clean netflix cookies
(Warning: this step will erase your saved password... if you have the netflix password and login you will have to enter it again)
Go to opera://settings/siteData
search for ¹netflix and click in ²remove all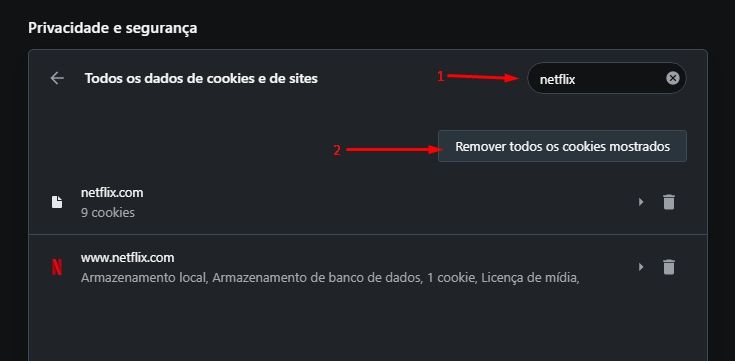 close and open Opera Browser Again
if works or not please send your feedback to us