RE: Whatsapp Protocol
@mvitoi Sorry for delayed message After some time trying to associate this protocol to any browser in a Virtual machine With windows 7 pro 64x
i have interesting logs about this.
1° this protocol is not associate with windows (can't be associated in system)
2° with Google Chrome "Whatsapp://" do a request to XHTML Protocol, but without response.
3° in this link
https://api.whatsapp.com/send?phone=1111111111111&text=weelll i put web on this url#
when you change "API" To "WEB" he redirect to whatsapp web page.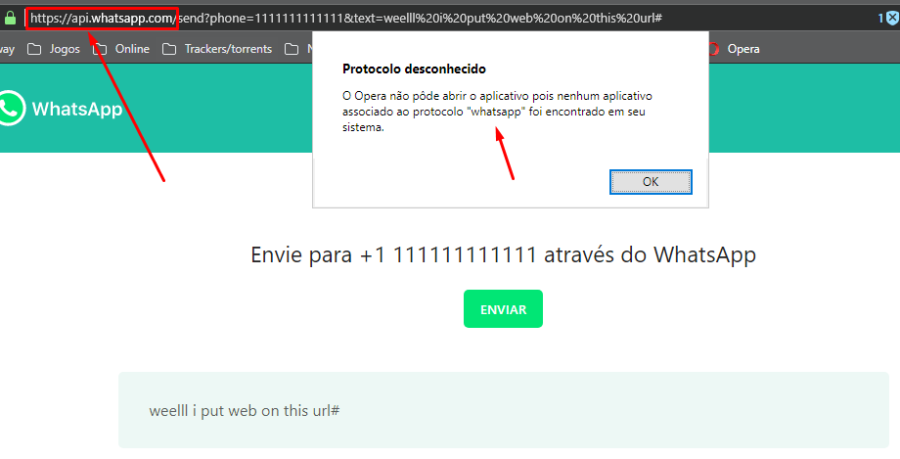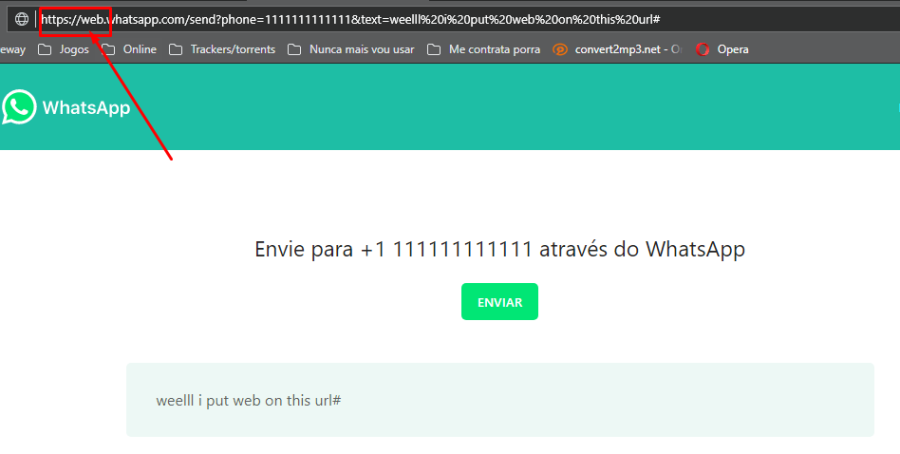 BUT, for chat invites, i cant do this
i will continue my research about it..
However i think it's a bug.
I reported to Opera to view if have something to do about that.
Again, sorry for delayed response.