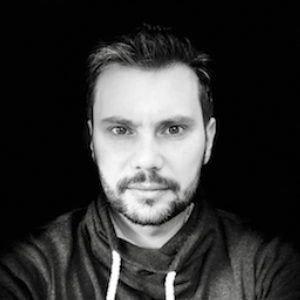 Opera GX - Update Released!
Hi,
This is a short summary of changes in the latest updates.
LVL 1 (core: 67.0.3575.105) – 2020-03-24
[FIX] Download popup - dark text in dark mode
[FIX] Wallpapers related crashes
LVL 1 (core: 67.0.3575.87) – 2020-03-17
[NEW] New O67 core
[FIX] Video popout black on specific hardware configurations
[FIX] CPU limiter icon should not be visible after disabling CPU limit
[FIX] Mouse gestures disabled by default to prevent accidentally triggering during gaming in browser
[FIX] Video playback issues on Windows 7
LVL 1 (core: 66.0.3515.111) – 2020-02-20
[NEW] New O66 core
[NEW] Use bigger tiles on Speed dial option
[FIX] Crash after clicking battery saver icon
[FIX] Color picker vanishing issue
[FIX] GX desktop shortcut goes back after pinning GX to taskbar
[FIX] GX Corner elements opened in new window focus
[FIX] Login to Facebook messenger UI fixes
[FIX] Visual improvements and fixes
LVL 1 (core: 64.0.3417.172) – 2020-01-21
[FIX] Stability hotfix
[FIX] News on speed dial hotfix
LVL 1 (core: 64.0.3417.167) – 2020-01-15
[FIX] General UI fixes
[FIX] GX Corner UI improvements
[FIX] Stability fixes
Opera GX for macOS joins early access – 2019-12-12
Today we have finished close beta testing of macOS version. Thank you all for your help and time to give us feedback. It's all highly appreciated! There's still lots of work to do, thus Opera GX both on macOS and Windows are still both in early access. You can read more about the new build on our blog along with some interesting findings about gamers. In addition we have designed new wallpapers to make Opera GX look even better. Head over to the gallery and check them out.
LVL 1 (core: 64.0.3417.150) – 2019-12-11
[FIX][macOS] Visual improvements.
LVL 1 (core: 64.0.3417.146) – 2019-12-09
[FIX] Performance issues with tab spinner and media indicator animation
[FIX] My Flow Toggle button fix for private mode
[FIX] Sidebar show/hide drawing fix
LVL 1 (Core: 64.0.3417.139) – 2019-11-27
In this update we've switched to newer core version - O64. This means you can enjoy new feature available in Opera 64 like privacy enhancing tracker blocker and improved snapshot tool. Read more about Opera 64.
Besides the new core you will find:
[NEW] Allow using middle mouse click to open GX Corner tiles in new tab
[NEW] Feature called "Continue Shopping" supporting Amazon, Aliexpress as seen in Opera 64
[NEW] Network limiter indicators
[FIX] Opera GX and Razer Chroma transitions improvements
[FIX] Many UI improvements
LVL 1 (core: 63.0.3368.58152) – 2019-11-14
[FIX] Start calendar from current day instead of 1st day of the current month
[FIX] When browser sounds are switched off before typing sounds, they stay turned on
[FIX] GX Control optimization
LVL 1 (core: 63.0.3368.57756) – 2019-11-06
[NEW] Import from Opera Stable 15+
[FIX] Quickly enabling/disabling Razer Chroma makes setting broken
[FIX] Sounds enabled with browser sounds toggled off
[FIX] GX Control not enabled/disabled after clicking the toggle
LVL 1 (core: 63.0.3368.57388) – 2019-10-30
[NEW] News right under GX Corner
[FIX] Multiple visual improvements
[FIX] GX Control network limiter improvements
[FIX] Crash when changing GX Corner position from Easy setup
[FIX] Crash on restoring previously closed window
LVL 1 (core: 63.0.3368.56786) – 2019-10-17
[NEW] Enabled limiters are displayed at the bottom of sidebar.
[FIX] Some of you reported that GX Control could take too much resources.
LVL 1 (core: 63.0.3368.56078) – 2019-10-03
This update brings stability improvements and those little fixes:
[FIX] Close Network Limiter dropdown when clicking outside the list.
[FIX] Scrolling was not always working in GX Corner.
[FIX] Improve font quality in GX Control - it was sometimes blurry.
[FIX] Make sure that Release Calendar starts with current month.
LVL 1 (core: 63.0.3368.55666) – 2019-09-25
[FIX] Some of you reported that Google's suggestions didn't work in address bar.
[FIX] Visual glitches in Release Calendar when DPI is set to 150%.
[FIX] Some global hotkeys for video pop out were turned off as they clashed with other applications.
LVL 1 (core: 63.0.3368.55362) – 2019-09-18
[NEW] Network limiter shows limits in both bytes and bits. Dropdown will show you: 1 MB/s - 8 Mbps.
[FIX] Network limiter values were not synchronised between windows.
[FIX] Scrollbar in extensions was not pretty enough.
[FIX] Yandex search box looks good again.
[FIX] Game deals were not showing platforms.
[FIX] Various switches inside Opera GX got unified so they all look equally good.
In addition there are various changes to improve look and feel as well as other little improvements and stability fixes.
LVL 1 (core: 63.0.3368.54979) – 2019-09-11
There are two brand new features in this update: Network Limiter and Release Calendar. Let's start with Network Limiter. You will find it in the GX Control panel along with CPU and Memory Limiter. It allows you to set the maximum download and upload speed that Opera GX can achieve. Values are expressed in MB/s and KB/s which is pretty reasonable measurement when we're talking about download and upload. However when you perform network speed tests (for instance: speedtest.net) results are expressed in Mbps and Kbps, which are bits not bytes. There are 8 bits in each byte so 1 MB/s = 8 Mbps (more info).
GX Corner gets an update. There's a new section called Release Calendar, which features upcoming game releases from various platforms. We think it's handy widget that will save you quite a bit of time.
LVL 1 (core: 63.0.3368.54789) – 2019-09-06
We are proud to announce that Opera GX won Red Dot award for its unique user interface and we counted over 1M downloads so far.
This is the first build based on Opera 63. It introduces more GX changes as well as new features that come with Opera 63. For instance you can enjoy improved snapshot tool with highlight and text tool as well as an option to save screenshots as PDFs.
[NEW] Twitch now features two layouts: grid and list view
[FIX] Improved network code to make Twitch snappier
You might have also spotted core versions: 63.0.3368.66, 63.0.3368.71. We were not happy with them. They're not coming back.
LVL1 (core: 62.0.3331.132) – 2019-08-20
[NEW] Add brightness level to chroma support
[FIX][Settings] Fix missing slider and disappearing Color Picker
[FIX] Make addressbar sounds use gx volume pref
[FIX] Video pop-out blocks the 'Quit Opera?' dialog
LVL1 (core: 62.0.3331.117) – 2019-08-07
[NEW][GX Corner] Scores on game deals
[FIX][Twitch] Make things look better
[FIX][Twitch] Broken toggle button view when disabled in twitch settings
[FIX][Twitch] Unnecessary background color on focused/selected in settings
LVL1 (core: 62.0.3331.105) – 2019-08-01
[NEW] Stream title and game info (image and tooltip) added along with two different display options
[NEW] New configuration screen for integrated Twitch with convenient option to turn of notification sound
[NEW] Typing sound in addressbar, plus configuration if you want to remain in silent mode
[FIX] No warning notification on quitting Opera with multiple tabs open after update
[FIX] Feedback button background not covering whole text
LVL1 (core: 62.0.3331.96) – 2019-07-23
Improved GX Control - new slider allows better control over memory and CPU limits. It also looks pretty cool!
[NEW][GX Control] New sliders that allow better control over limits
[NEW] Add more GX easy setup preferences to options page
[NEW] Updated style for instant search
[FIX] Set as default text have ugly shadow
[FIX] 16GB ram visible as 15.93GB
[FIX] Change RAM toggle to 0.25 GB
[FIX] On browser restart limiters show values in the middle of the slider
[FIX] Error in extensions page Could not find value for isGX, [undefined] (isGX) is not a boolean
LVL1 (core: 62.0.3331.81) – 2019-07-16
[FIX] Sound bar slider not synced with easy setup (except value)
[FIX] Switching between color picker modes not synced
[FIX] Fix appearance of GX corner badges
[FIX] String in Russian translation is too long for the Feedback button
[FIX] Crash at opera::`anonymous namespace''::IsMondayTab
LVL1 (core: 62.0.3331.52) – 2019-07-04
[NEW] Upgrade to Opera Stable 62 version
[NEW] Add an option to move GX Corner icon to the sidebar
[NEW] Add/reflect GX settings added to easy setup to opera:settings
[NEW] Allow to click and move color sliders
[NEW] Add GX snap stickers
[FIX] Allow to choose color in advanced mode by click and move pointer
[FIX] Spellcheck doesn't work
[FIX] No sounds on toggle buttons in settings
[FIX] When moving down a tab to create a new window the GX corner activates instead of this tab
[FIX] Flashing progress bar in installer
[FIX] Move enabling/disabling Twitch Sidebar to Easy Setup
[FIX][Twitch] Delay on Twitch on low-latency
[FIX][GX Control] Limiters set thresholds are not saved when limiters enabled and disabled
[FIX][GX Control] Ram limiter settable limits are wrong for odd and non total values
[FIX][GX Control] Volume setting is not applied for GX Control
[FIX][GX Control] Sounds settings are not respected
[FIX] Color picker from easy setup not synced with settings
[FIX] Click and move in picker broken after moving cursor from easy setup to settings page
LVL1 (core: 60.0.3255.51199) – 2019-06-26
[FIX] Fix installer translations
[FIX] Crash at opera::ExtensionBrowserSidebarItemContentViewViews::GetView()
[FIX] Update Opera GX information in add remove programs
[FIX] Enabling force mode in GX control sets limit to 100MB rather than 100%
[FIX] Color picker in the settings page does not work
[FIX][Twitch] Show all observed channels, show active first
[FIX][Twitch] Some channel links do not match their names and thus don't work when clicked
[FIX][Twitch] Add filter field for followed channels
[FIX][Twitch] Update the sidebar state after logout
[FIX][Twitch] Do not close Twitch sidebar after logging out
LVL1 (core: 60.0.3255.50962) – 2019-06-14
[FIX] Opera unpins from the task bar
[FIX] Ugly 1 px line between address bar and bookmarks bar
[FIX] Disabling Razer Chroma spawns small windows
[FIX] Cannot open easy setup when Razer Chrome is enabled with closed Razer Synapse
[FIX] [Twitch] Twitch sidebar UI not refreshed after logging in
[FIX] [Twitch] Unable to see any observed channels after logging in when any followed channel is suspended/banned
[UPDATE] Update wallpapers
Final words
Thanks for all the feedback, both here on the forum and submitted via the "Feedback" button. We can't respond to every single comment, but we're carefully reading them all and they help us focus on right tasks.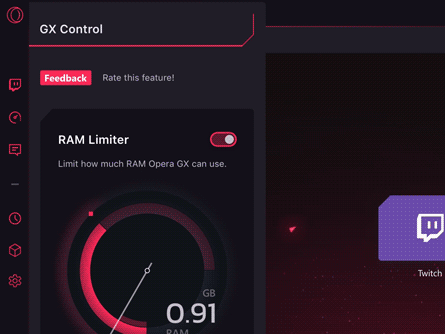 /Maciek
ps. thread cleaned to treat this post as a pure changelog.