RE: no synchronization of bookmarks
Today i experienced some issue with synchronization as well. When opening Opera Browser i saw this here
then i sign in and it looks normal
until it gives me the same error as before.
i tried signing it 4 times with the same result and the 5th time finally brought up this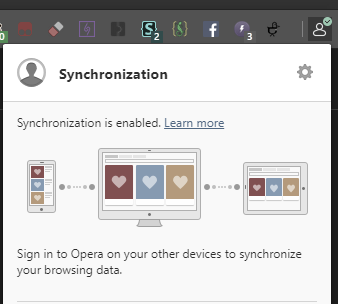 The little check mark is new to me. Haven't seen it before. But most important, i could sign in and sync.
it did not import any old bookmarks. All is as i had it before.
Opera for Windows