RE: Sidebar color
I understand that it is very hard to make happy all Opera users. I found this thread where someone demands to dev team to make present behaviour. It is mean black sidebar only with black theme and light sidebar only with the light theme. Now, when it is done someone of us wants to return back origin colour system.
So I solved it that I downgrade my Opera to 58 version and I am satisfied.
I really like this design ↓.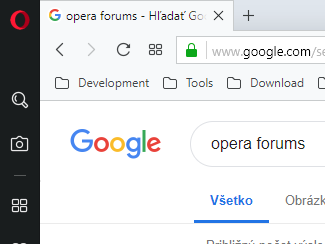 Opera for Windows