Opera switch audio output on every stream.
Around a month ago, opera starts changing audio output on start of every video stream.
The browser changes the audio output to "build in analog stereo", first in the list but NOT default! Default output remains set to BT headset !!!
This is super annoying because I want to listen to something during work in BT headphones, but every couple seconds the output switches back to the built-in speakers.
I do not know what it is caused, but I noticed that when I watch the material on the website and it's interrupted by commercials, new process is spawned with wrong output. I manually change back to the headphones, but at the end of advertisement and resume the main video, it's switch to the speakers again. Sometimes it can change even when switching windows (Alt-Tab).
Please help, its SUPER annoing.
P.s. I have frequently updated KDE Neon (ubuntu 18.04 with KDE). Opera 56.0.3051.31
Below screenshots from audio settings when i try to watch material from polish news page, try play video at the end of article.
https://www.money.pl/gospodarka/wiadomosci/artykul/nie-tylko-holandia-polacy-sa-wypychani-na,46,0,2417454.html
But similar problem exists on every video page, eg. Vimeo, it starts with wrong output, I switch back to BT, in autoplay mode every next video play again by "build-in spikers".
Default options (headset is default) (sorry for polish locales):

Applications settings: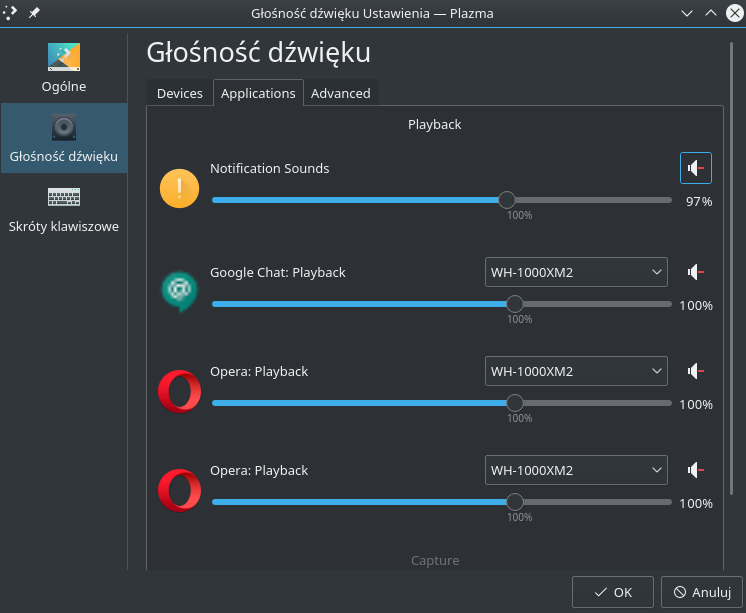 Video starts, new process have "Default analog build-in speakers":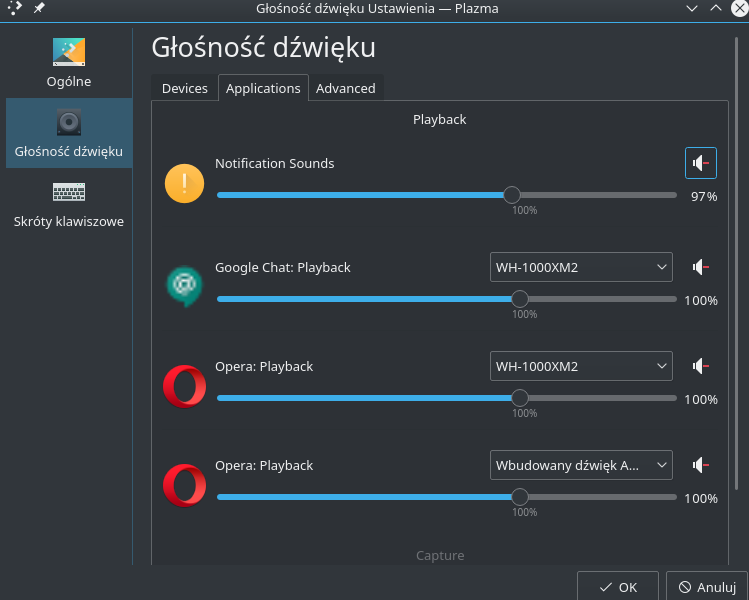 End of ads, switch back to "main" video: