RE: Where will Sessions be saved in the younger versions?
Thanks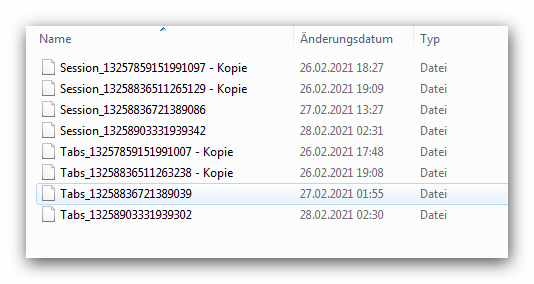 I closed opera and renamed the next-to-last file in the newest file.
But after restarting opera there wasn't any tab.
With the Last Session-file in older versions, it was possible to start with older tabs by changing the file name.
So, I want to know, how is it possible to start opera with an older session.