open tabs from phone opera to laptop opera
I searched and found the below thread similar to my situation. However, though I click the tabs button on sidebar, it does Not show my phone in the left pane so not able to get those phone tabs visible. On the other hand, all my open tabs from laptop opera do show up on the phone opera. Solutions any?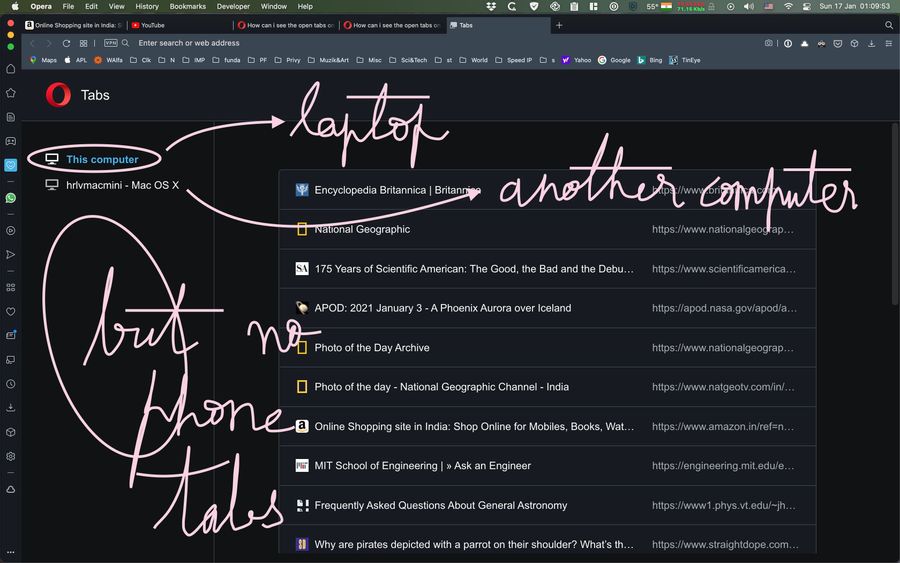 Re: How can i see the open tabs on my phone from my computer?