RE: How to close a message window - can't move the content?
When I position the screen horizontally (90 degree rotation), the buttons to close appear.
However, you can see that there is no page content, but sort of just a page of buttons.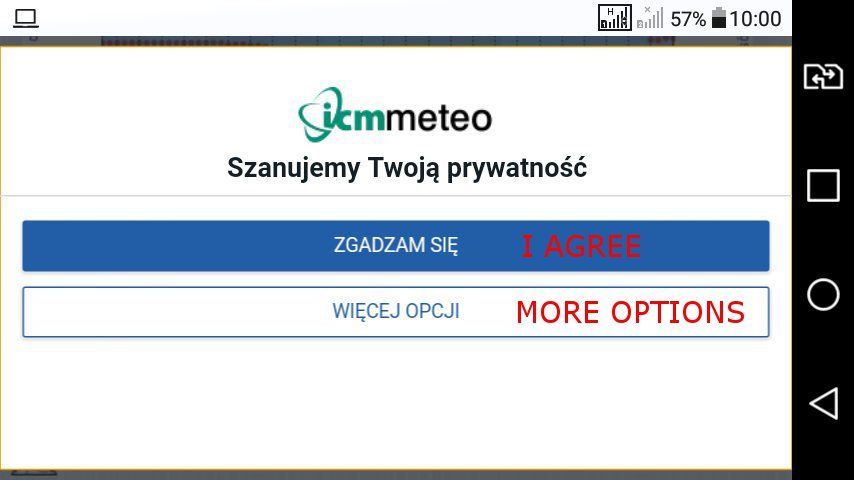 However, the problem is still there, because when I clicks on ZGADZAM SIĘ (I AGREE), it appears the status of the button changes to perform some action:
And so it goes on, on, on ...