[Request][Duplicated] To customize sites speed dial thumbnails from PC pictures
Some sites don't have any logo on their first page or pictures of first page , like Google translate. Or, if the logo is in the first page and you want to ''opera-screen-capture'' the logo , the screen-captured will have some lines which are below or above the default view of logo, that make your thumbnails unattractive.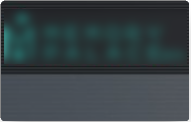 So if you want to add those(pre-mentioned sites)in your speed dial list (without any opera-screen-captured thumbnails), your thumbnails will appear such bad fonted -text with 3dots in the middle of site's address.


I want to request a feature by which users can customize their speed dial thumbnails with their PC pictures.
Regards.