My Flow Stuck Loading Forever on Opera Touch Android.
As you can see from the gif image below, Opera Touch on my Android phone just loads forever and does not move at all.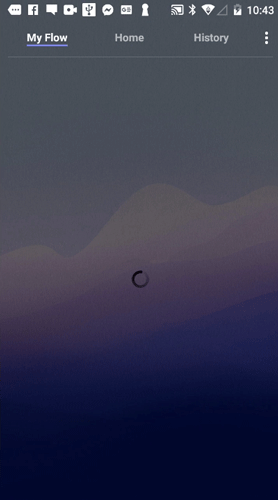 It does connect successfully, and if I send something to My Flow with Opera Touch on my phone (not using the My Flow window), I would also get it just fine in the browser.
It works on my tablet fine, and that's running on the same Android OS. It's just my phone where it doesn't work.
I've tried the following, but with no success:
Using the manual code instead of QR.
Erasing My Flow entirely and starting over.
Reinstalling Opera Touch on my android phone.
My Specifications:
Opera Touch Version (Android): 1.21.1
Android: 6.0 [DOOGEE X5 Pro]
Opera GX Version: LVL1 (core: 63.0.3368.54789)
Update stream: Early Access
System: Windows 7 64-bit
This person also had the same problem apparently, but the thread is closed: https://forums.opera.com/topic/29542/my-flow-doesn-t-load
Also, please add My Flow to the main Opera Mobile Browser for Android, Opera Team. I would love to have all of the other features of the main browser together so I don't have to use two browsers.