Built-in PDF viewer is not working
Since the recent update (Opera 85.0.4341.60, windows 10), the PDF viewer does not work for me. For example, when I visit https://arxiv.org/pdf/2204.02984.pdf, it shows: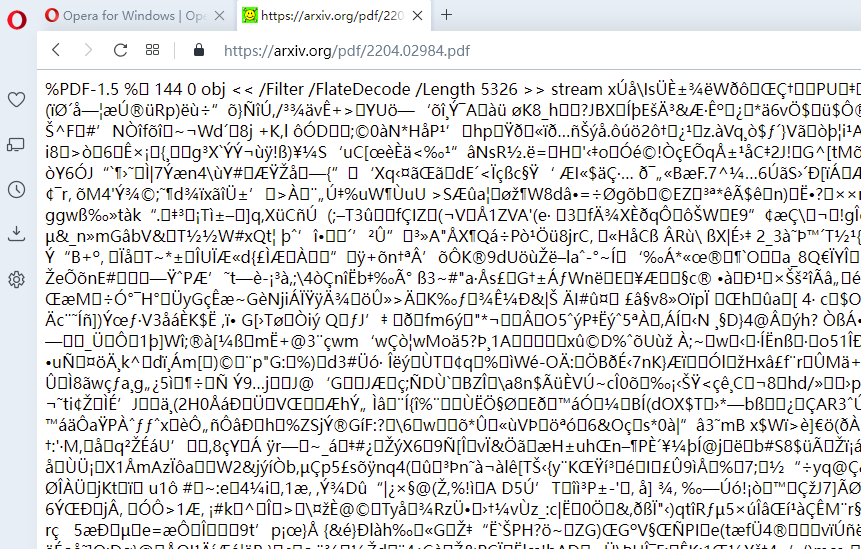 I try to uninstall and reinstall opera, disable plugins and delete all the profiles, but no change.
I try to install the older versions (including 81-84), the PDF viewers work fine.
Any comments?
Thank you in advance.