Editing default search engines - shortcuts
Hi everybody,
is there a way to change the search engines default shortcuts (or delete them)?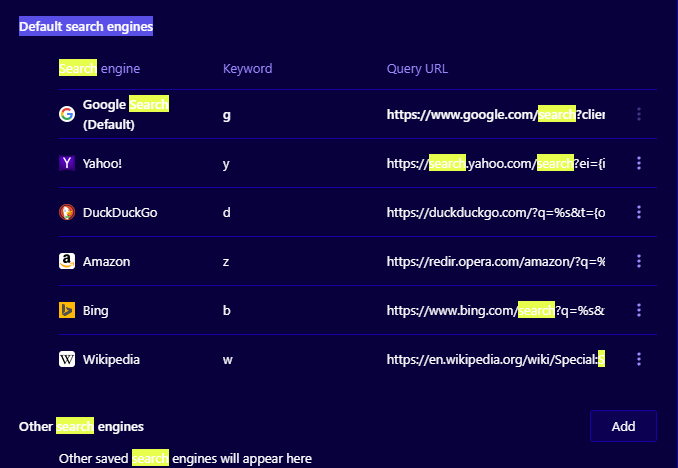 y, d,z , b & w
note: time ago leocg MODERATOR 21 Jul 2018, 15:53
said: @felixy Using a custom search engine has never been possible in Opera.
I remember I could in the first versions of opera (when it brings an email client).