RE: The General Opera GX is Crashing Topic
One day i sat down and opened up Opera but was greeted by this screen: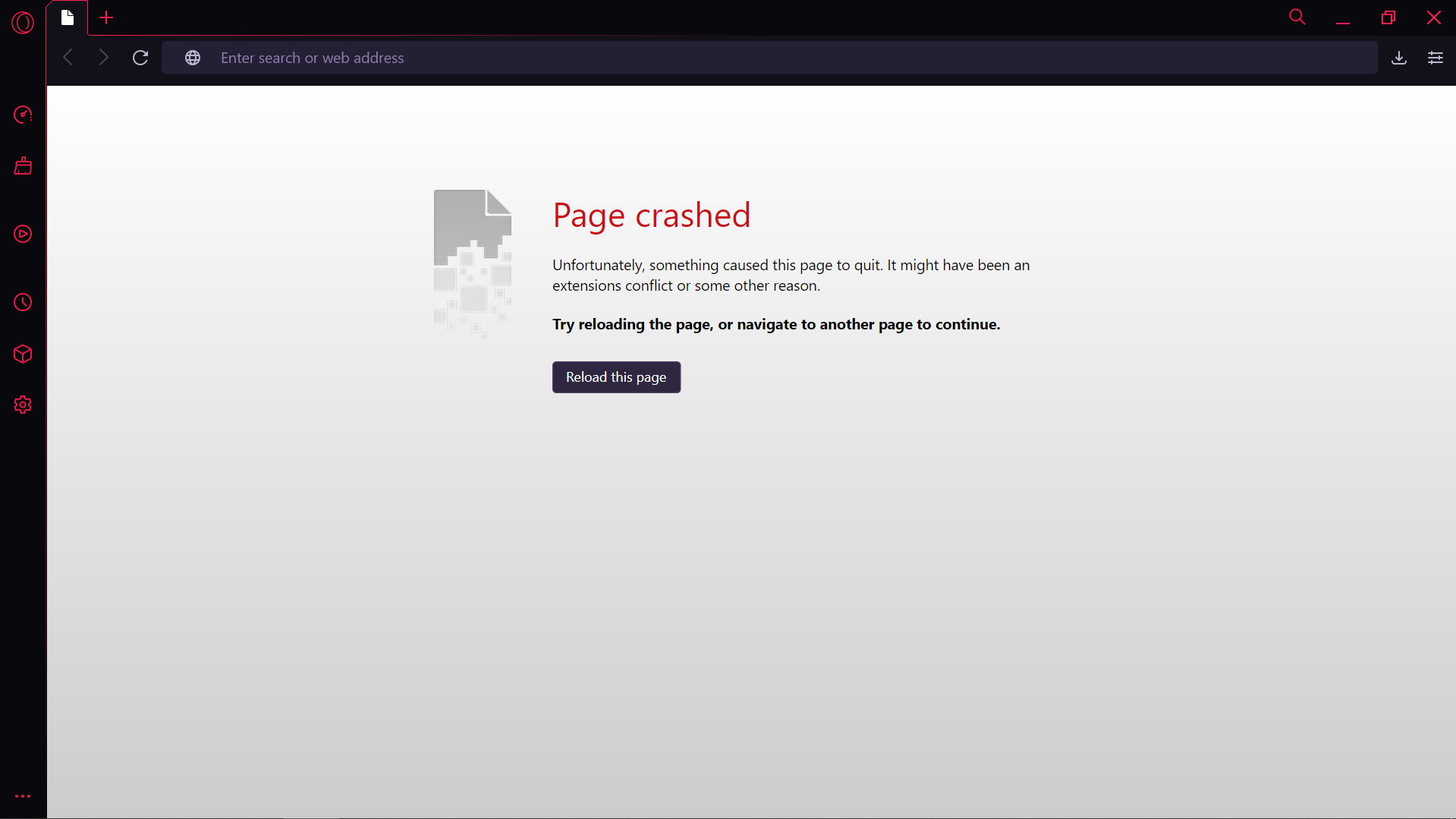 I can't access anything, not even the settings. I have restarted it, restarted my laptop, even re-installed it, reset the profile to default but the problem still remains.
Kindly fix this issue!!