Rozszerzenia: ukrywanie
Cześć.
Mam zainstalowanych kilka rozszerzeń "od zawsze". Do tej pory siedziały one sobie na pasku zadań, pod ręką i można było je użyć od razu. Od jakiegoś czasu zamiast pojedynczych wtyczek mam tylko ich zbiorczą ikonę, którą muszę rozwinąć, żeby zobaczyć zainstalowane rozszerzenia, kliknąć to, którego chcę użyć i dopiero wtedy mam dostęp do ich opcji: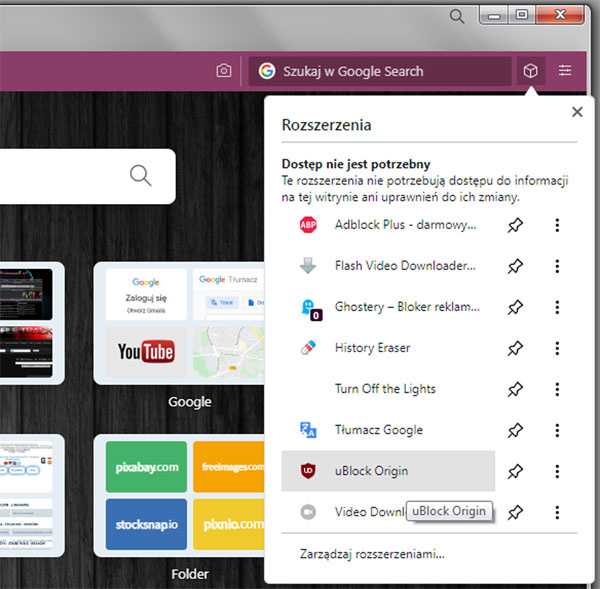 Dawniej było to mniej-więcej tak:


No niby nic takiego, ale to zawsze trzeba te kilka kliknięć dodatkowych wykonać. Dodatkowo od razu było widać, jaka witryna śmieci a teraz jest to ukryte. Nie mogę niestety znaleźć, gdzie to zmienić - pewnie mi jakaś opcja umknęła.
Aktualna wersja: 93.0.4585.37.