[Request]I would love to have a split screen option for tabs!
It would be awesome if I would not have to re-arrange my browser every time and instead have a split screen option so I can have two tabs open and be able to see them simultaneously without having to recur to the windows screen layout to do so.
I do not think is hard to do, since the browser already support panels split, so is a matter of exposing the option. It would look something like this: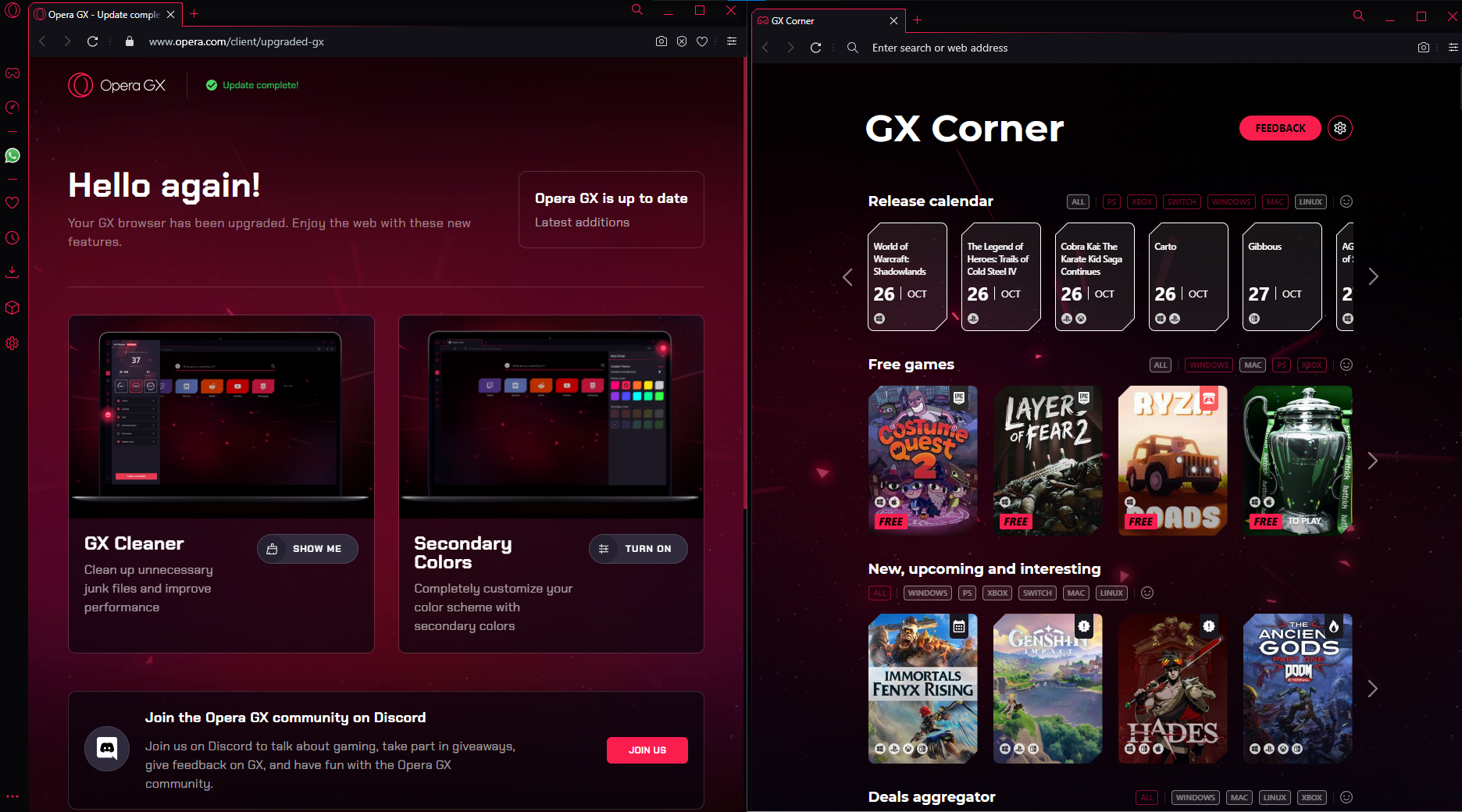 Please keep the good work!!