Opera Improvement
Hello I compared Opera to other browsers is it that Chrome, Edge, Firefox and from all the tests I could do Opera seems to me to be the last level performance and other... I explain myself: let's already start with the resources used when we open simultaneously the same number of tabs with heavy sites . Chrome is the browser which occupies the least resources RAM and CPU followed by Opera. it would therefore be better to see that Opera occupies even less resources RAM and CPU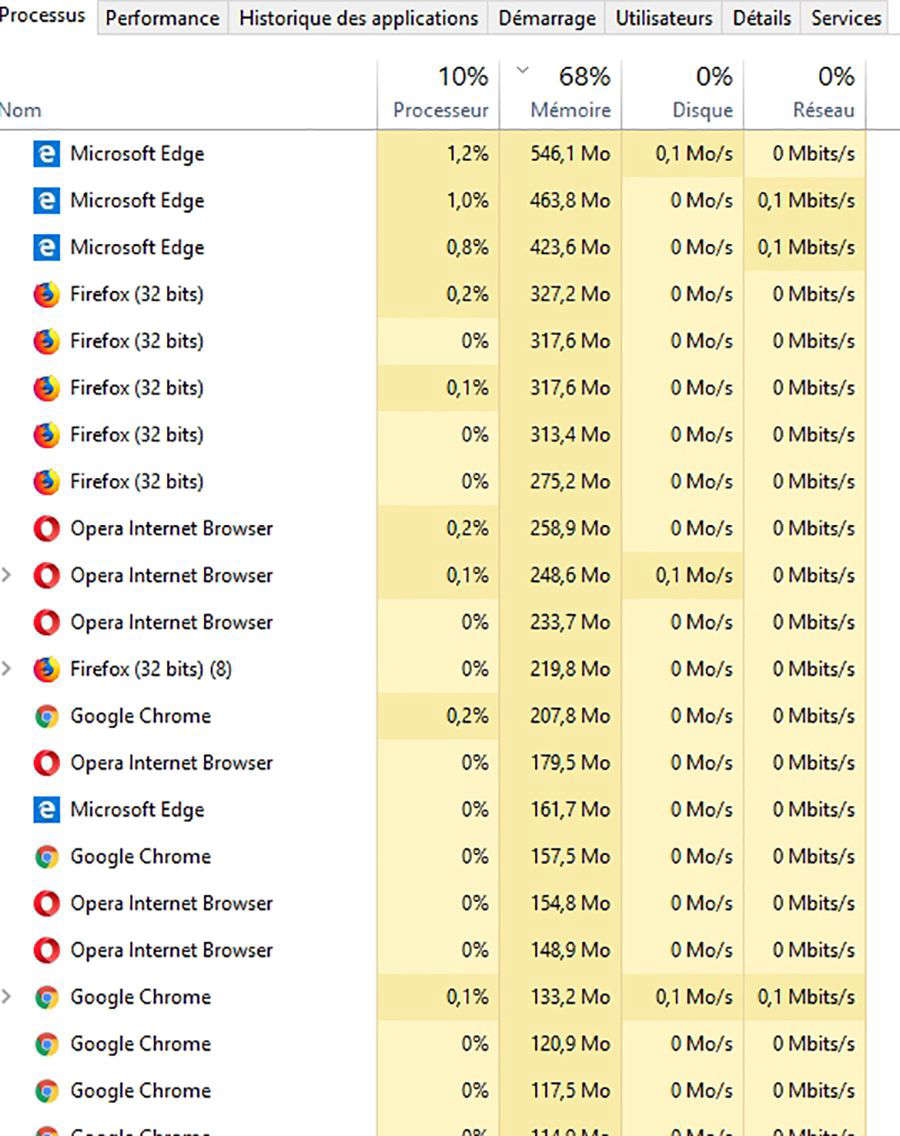 Autonomy: Microsoft Edge displays the best results in streaming video. We took the ultraportable Acer Aspire S13, equipped with an Intel Core i5-600U, 8GB of RAM and 256GB SSD. We set the screen brightness to 70%, turned off the keyboard backlight and plugged in a pair of headphones. Then we launched the House of Cards series on Netflix. On our previous test, also on Netflix, but carried out on an HP Envy 15, Edge had shown a significant gap with its competitors, which can still be seen here. The surprise comes from the continuation of the classification which, if one remains in a pocket handkerchief, is upset. Opera is thus in last position, with 379 min of lifespan, and is overtaken by Firefox (389 min) and Google Chrome, which becomes second in the ranking. However, there is less than 20 minutes difference between the last and the second, while Edge allows 73 minutes of additional autonomy compared to Chrome.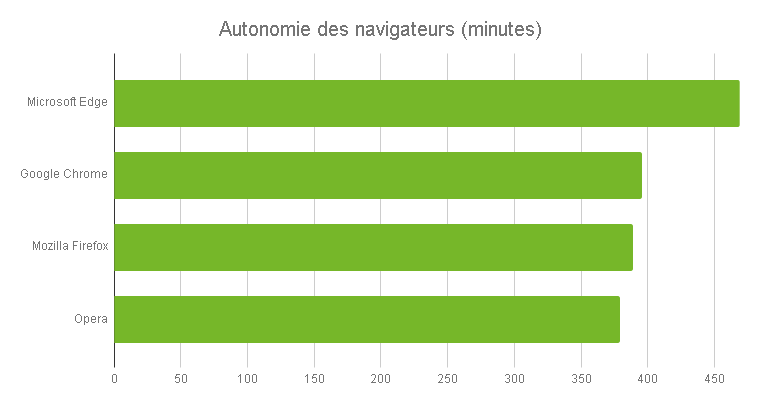 Stability and Compatibility: Rock solid compatibility and stability are some of the strong points of Chrome and the new version of Firefox. If it can happen that web browsers support certain sites badly, it is very rarely the case with Chrome and Firefox which both manage perfectly the most recent standards of the Web. Although it is a high-quality browser, Opera is sometimes unable to display certain security modules of administrative sites, for example, and does not manage video codecs as well as its rivals. It is, however, very stable, even with a very large number of tabs open. So who would be better to have a better stability and compatibility for Opera
Security and privacy: nothing to say about it
What would be nice to add as a little extra for Opera would be to do as on google that is to say an automatic translator for sites or texts that are in English but that is integrated in Opera and also integrated Flashplayer in Opera
I'm asking you nicely if you don't do anything I'll leave Opera and go back to Chrome so what do you expect me to do?