Opera GX crashing on Windows 11
I've never had them until some update and now Opera is really infuriating me.
I am on the edge of switching browsers because I lose so much damn progress due to it crashing and having 0 things to recover.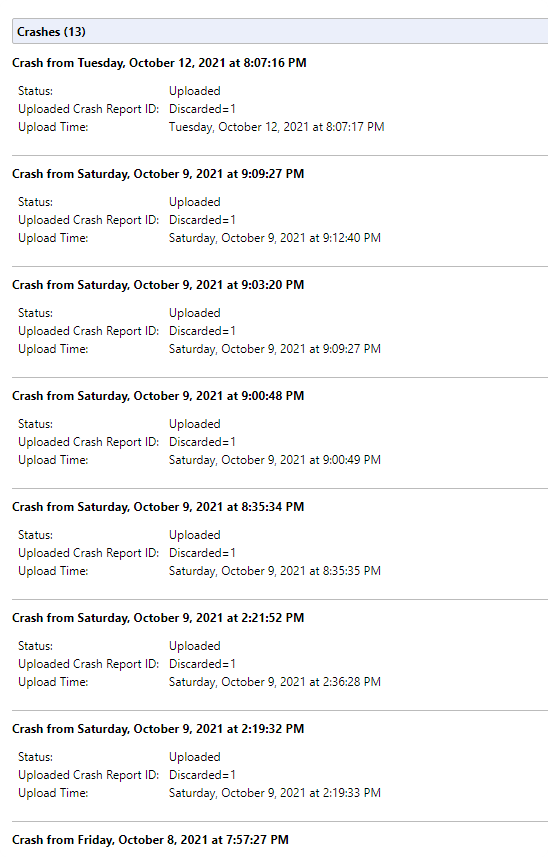 Doesn't even help that Opera won't even collect the crash report, but will seemingly delete it.
October 6, 2021 - that's the date when it became frequent and extremely noticable. Most of the crashes happened while using GitHub.com and others on GLSLSandbox.com. Any ideas or is it time to go back to a browser with a mildly overheating fox logo.