Block Element [On new Add-block]
I think it would be nice to see a "Block Element" feature that 'Add-Block Pro' has. So you can right click an image and then add it to a blacklist so that image cannot be displayed.
This is really useful on forums with images that are "NSFW" and think it would be a great addition without having to have Add-Block Pro installed.
Example of Add-Block Pro feature:
First you right click the element. In this case, it is a "NSFW" image (for example purposes).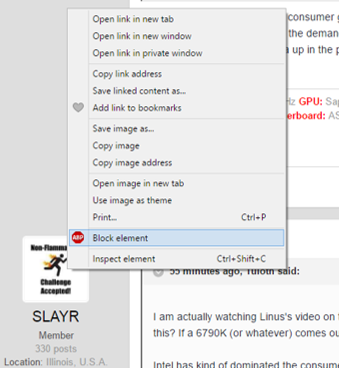 You get a confirmation box to add this to a blacklist of blocked content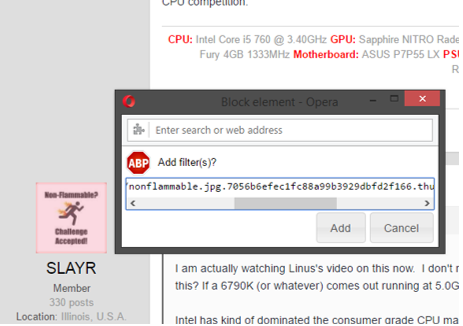 Now you can see the image has been blocked!