RE: Allow extensions on mobile versions of Opera
Here is my vision of adding extensions to the opera.

Appearance in settings.

Appearance in the "start menu".

The appearance of updating.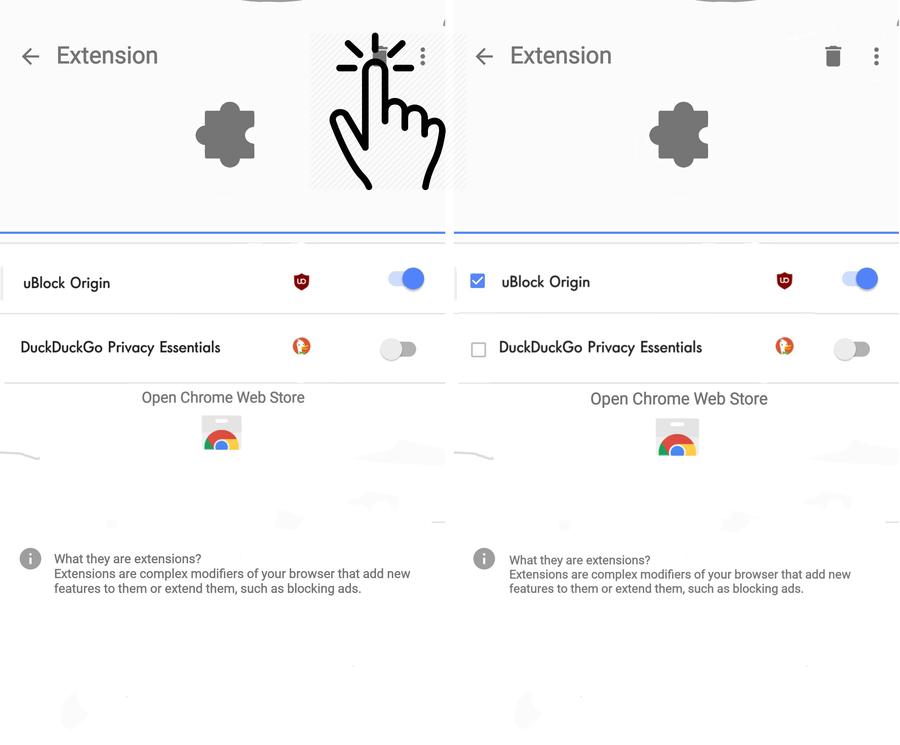 Removal appearance.

p.s sorry for sloppiness in my work and Polish but I did not have time to do it better.