[Chromebook]Areas occupy more space than required
Dear Opera team,
I am already a user of Opera Android for many years now.
Recently I bought a Chromebook which has a 11.6-inch display. According to the screen size, there is a problem with the browser design which I have highlighted in the *** attached screenshot*** for your ready reference.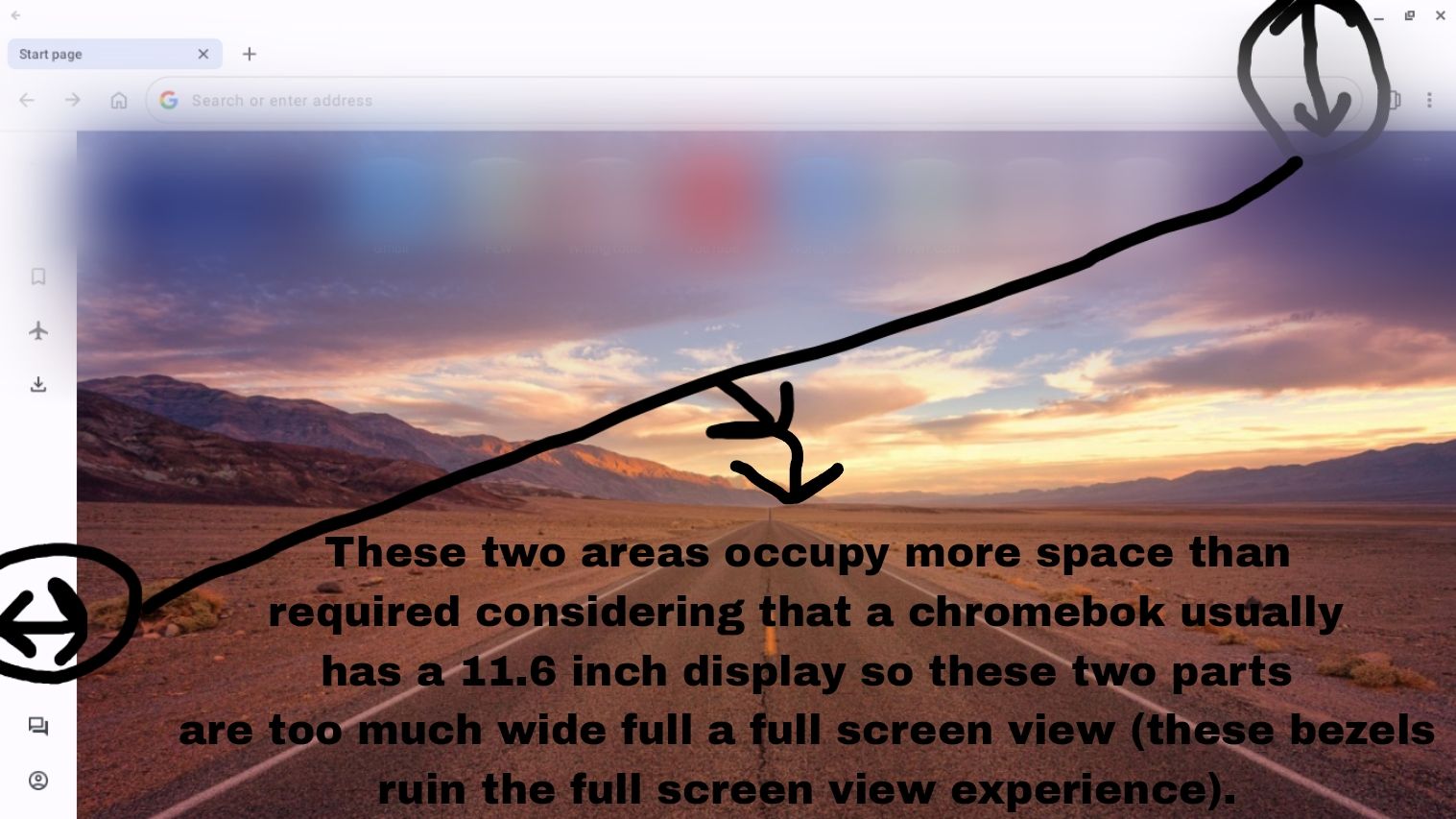 Kindly give the option to toggle the width in settings according to our taste.
Regards,
Irfan Mirza