RE: Opera 73.0.3827.0 developer update
Decided to check back on Opera to see what's new.... and thank god i jumped ship. These new features tbh look awful. The monstrosity that is the BABE and the "enhanced addressbar". I can see that very strong influences that Opera is getting from Yandex, but at least those Russians know how to make a good intuitive UI... Something Opera devs seem to have forgotten after Opera Neon and during the fugly RebornUI implentation.
Also it looks like Opera Dev is quietly trying to install a known PUP/Adware via Opera installer on my device and constantly failing due to Windows Defender catching it and removing it thankfully.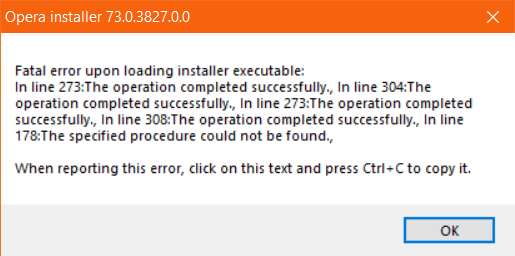 What is Foxibro:
https://www.virusguides.com/foxiebro-virus-removal/
RIP Opera, has fallen from good graces and came crashing down flat on your face onto concrete. This happened after using a cleanly installed Opera Dev... Why does Opera want to install/update shit silently without users consent? And it's not like Opera browser stopped trying to install. It tried to install Foxibro 4 times immediately after while I used Opera. Absolutely disgusting behavior, imo shows complete contempt for the user. Unable to put in your preferred/custom search engine shows this as well. Is Opera a malware now? That would be pretty interesting.
Another reason to abandon Opera for me as well as to never disable your AV or AM