Several pages rejected on Opera Stable 67.0.3575.53
Hello together,
currently I am having the following issue. When I want to use Opera Stable on my Windows notebook several pages like falk.de, gmx.de, kicker.de are rejected from the Opera Browser. I receive then the following error report as you can see in the pictures below.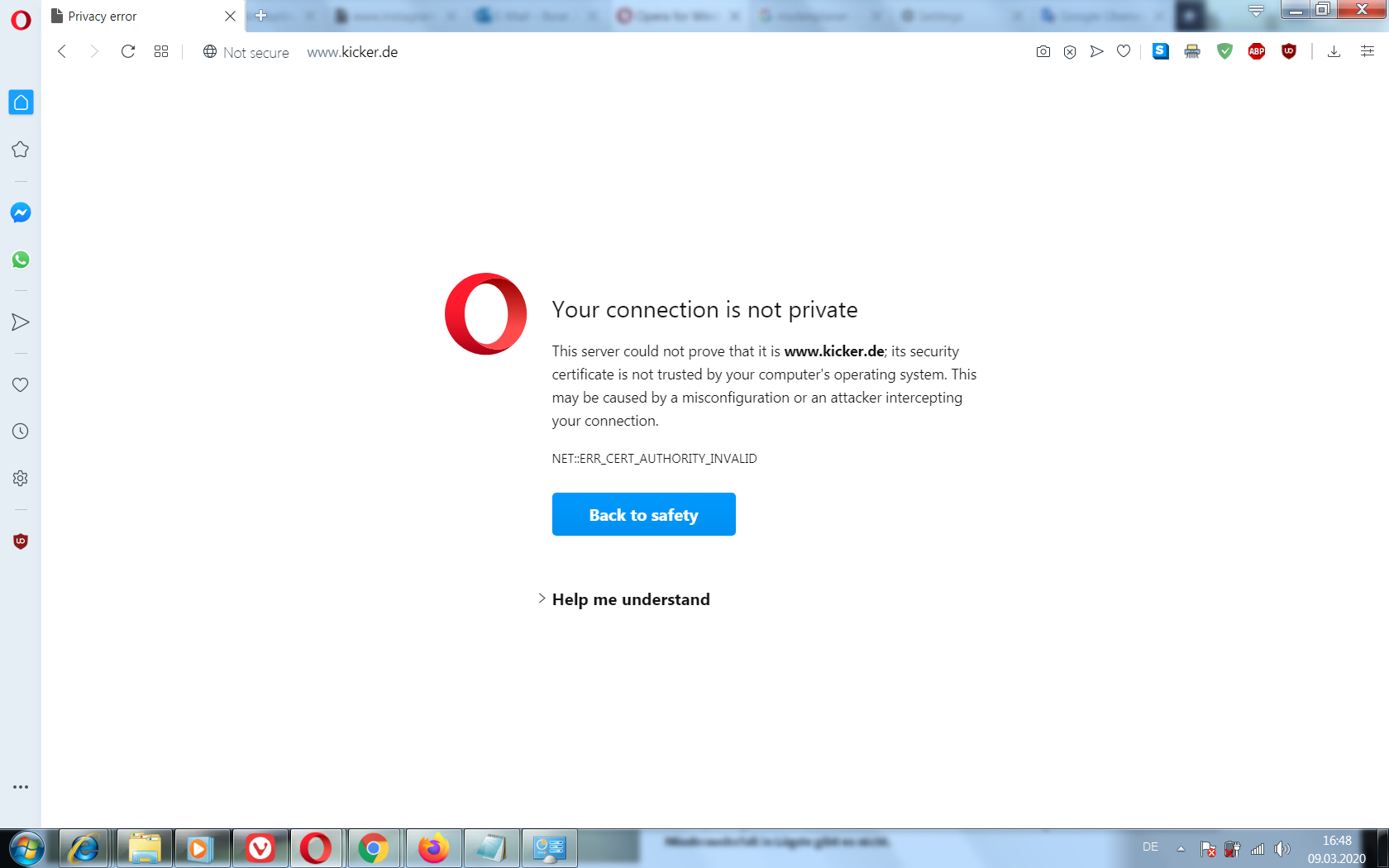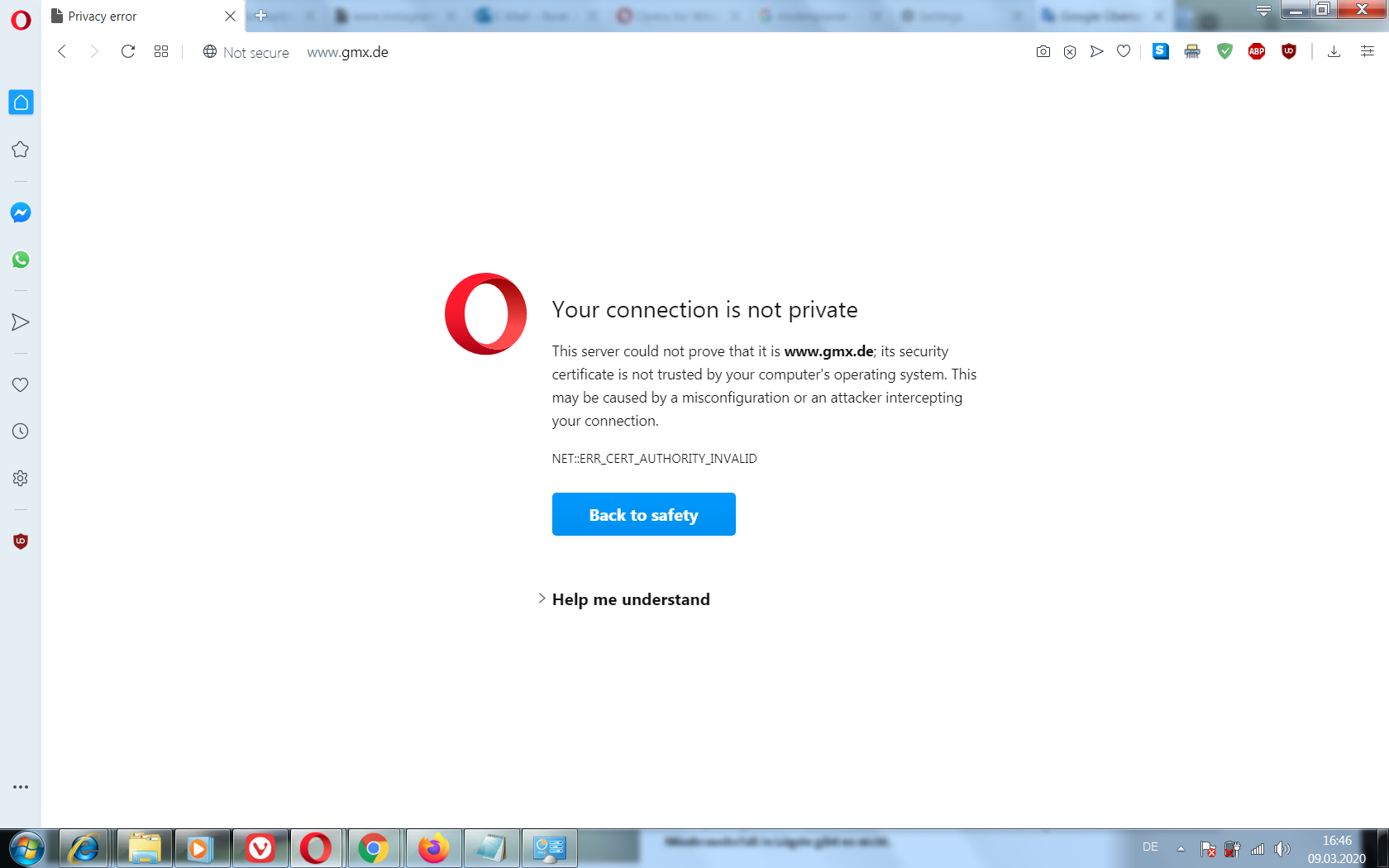 If I want to use those pages on a Safari Browser on an Apple Tablet or on an Apple Phone I can simply enter on those pages. Also if I use chrome on an Android Tablet there is no issue at all to enter to those pages. All tablets, Iphones or Windows notebooks are connected to the same Wireless Lan Connection. I am suspecting that there are some settings in Opera which I do have to change. I am using Opera Stable 67.0.3575.53 on a Windows notebook . Has there anyone an idea?
Many regards